It's not a secret, construction never stops in Ontario, through all conditions, any time of the year, construction is alive and well. Recently, there have been many large-scale and expansive projects that have broken ground or are in the beginning stage. Which gives us many cool and interesting upcoming projects to be excited about right in our own backyard. Today, we'll be going over some of them and seeing some of the interesting details surrounding them.
The first major construction project we'll be highlighting is the Ontario Line Transit Expansion. This transit expansion project is located in Toronto and is still in the beginning stages. It's described as a new 15-kilometre line stretching from Ontario Place to the Ontario Science Centre. The purpose behind it is to replace the proposed downtown subway line with double the length. It will run mostly underground and could include driverless trains. Scheduled for completion in 2029. This is expected to be an absolutely massive project and we are sure to hear plenty more about this in the near future.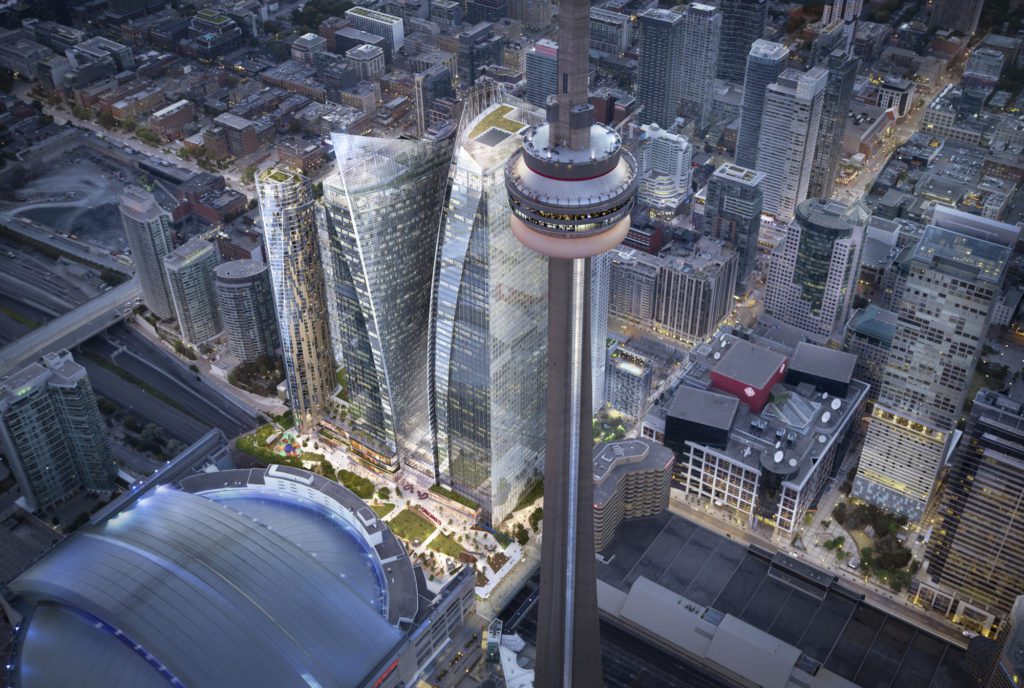 The next major project to be discussed is the Panda Markham Condominiums. This project is a massive condominium project to take place on a 5.78-acre site at 8200 Warden Avenue in Markham. The condominium is set to include 5 residential towers with retail on the ground level, with a total of 2206 units. The idea behind this project is to combat the ever-growing population of Markham and the surrounding area because in recent years Markham's population has vastly increased. What makes this project so interesting is that the intent of the buildings is to be very "architecturally rich" with futuristic elements creating an absolutely beautiful community. The project is currently in the design phase with no set finishing date.
The final major construction project we'll be discussing is the Union Park Development by Oxford Properties. This project is located in Toronto and will be a massive 4.3 million square foot development consisting of 4 towers. This will be the largest development in Toronto's history. The towers will be just north of the Rogers Centre and the CN Tower. Two of the towers will be 54 and 44 storeys tall and will consist of office space, while the other two towers at 54 and 44 storeys tall will consist of 800 rental units, integrated daycare, and 200 000 square feet of retail space. The idea is to build an incredibly visually appealing development using a globally renowned architecture team to match the world-class city that Toronto is, and to stay consistent with its evolution. The area will have a ton of foot traffic with a 3-acre sized park. This breathtaking project will certainly increase the number of individuals in the area and will directly help the Toronto downtown core!
All of these projects taking place in Ontario, and all come with price tags. This only means that Ontario construction is going to continue at its accelerating pace. Many upcoming projects would indicate no signs of slowing down, and that is music to all of our ears. Who knows, you may find yourselves working on these major projects in the near future, or you might be working on them right now! We're here to be your partner in any and all projects you may end up working on – give us a call today to see what we can do for your project.