It's almost the time we all dread, the beginning of the end of summer. Those with pools have enjoyed lounging around them all summer long during this dry and hot summer. Those without a pool may have spent their summer thinking about finally getting that pool they've always wanted. This read is for those who are in the second boat, who are looking for inspiration to go forth with that long-time plan of wanting a pool. Hopefully you've spent your summer in your friend's pool, family's pool, or that neighbour that you don't overly like but talk to because they have a pool's pool. If you haven't it's time to start contacting pool contractors in your area for next year, but we're here to go over some options with you in the mean time. There are plenty of options when it comes to having your own pool, and Form & Build is able to assist in many of those facets.
Our specialty has always been concrete and as such, we couldn't recommend more for looking into having a concrete based pool, pool deck, and more! Look at these examples below for inspiration on some of the many styles you're able to achieve for your pool with concrete!
Concrete has long been the go-to method for most pools, especially in residential areas. It's a practical way to go about installing your pool and also gives you the beautiful sleek design that concrete allows for. Form & Build can help with all concrete needs, and that includes a wide variety of products that pertain to the concrete forming of projects such as pools.
A favourite of ours is Stegmeier, a long-time leader in the pool/pool deck industry and below you'll be able to see why through the beautiful work they do on pools.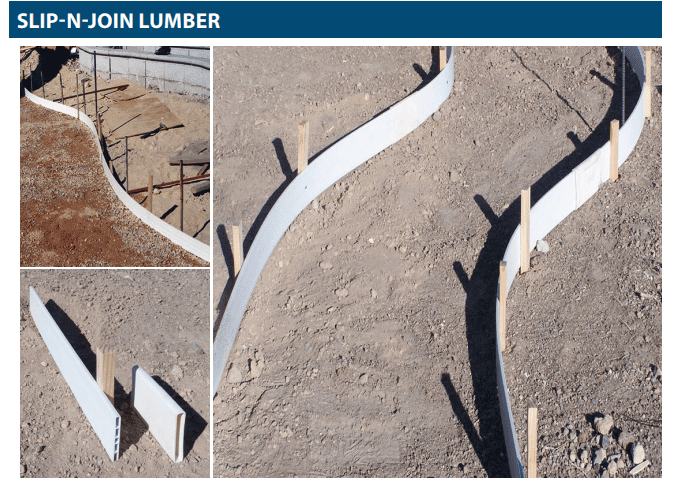 Form & Build is a proud carrier of Stegmeier products because they are high quality and effective. One of the core products that Stegmeier has to aid in pool development is their unique Slip N Join Lumber forms. Pictured below, these forms give you the ability to create pool decks and pathways of basically any shape, with the utmost ease. You are able to mix and match a variety of shapes and sizes to match any pool design that your heart desires. Inspiring, isn't it?
We're proud to be the exclusive distributor of MetalForms products. The range of projects that can be completed using MCF PolyMeta Forms is enormous, not only are they great for pools, but they also are fantastic for pool decks and pathways around pools. Pictured below are some pool and pool decks created with the use of MFC steel forms.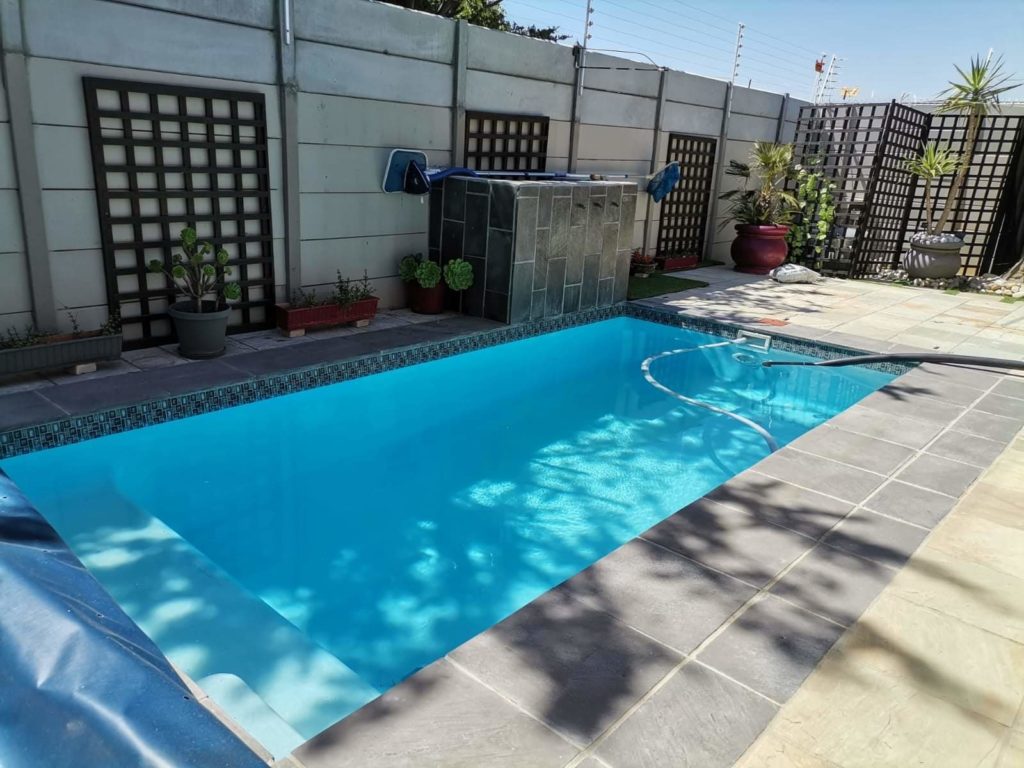 The steel forms used in these projects are perfect for pools and pool decks for many reasons. Using steel forms ensures that moisture will not be absorbed from the poured concrete and therefore will not warp. Another reason to go with PolyMeta Forms would be the ease of mimicking pool designs for the decks and pathways. These forms are ideal for creating shapes that work with your pool design, and easily too. Metal Forms have really shifted into the primary forms used for concrete jobs surrounding moisture (such as pool projects) in recent years because of all the amazing qualities, bonuses, and traits that these forms provide, such as those listed above.
There is no wonder as to why pool projects using MFC forms have grown in popularity and no wonder as to why concrete pools will never go out of style. The masterful designs and ease of installation make concrete based pools the kings of the industry with almost no fear of losing that crown. I know you've been picturing your future pool in your head while reading these examples and probably have tweaked it even with these inspiring and beautiful pictures. That imaginary pool does not need to be imaginary anymore, and with the help of Form & Build, we can make that dream a reality for the next summer season. Wondering if Form & Build carries all these amazing products discussed today plus many more such as Stegmeier deck drains, etc.? Well of course we do, you can visit our website right here to view all our amazing pool related products and you can kickstart this project into motion by calling any of our branches and speaking with a F&B representative!